Summary details for Amblyodipsas polylepis
Common Purple-glossed Snake Amblyodipsas polylepis
The Common Purple-glossed Snake is rarely seen as it spends most of its time underground where it hunts for fossorial lizards and snakes. They only emerge on warm summer evenings after heavy rainfall.
When threatened it will hide its head under the body and wiggle the tail to distract the predator. They are considered to be venomous, however very little is known about the effects it has on humans.
It may be confused with other harmless black snakes and the venomous stiletto.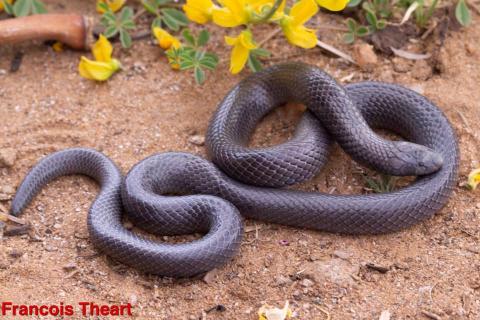 Photos uploaded with atlas records
Photos and media
No photos or media files available