Summary details for Aspidelaps lubricus lubricus
Cape Coral Shield Cobra Aspidelaps lubricus lubricus
The Cape Coral Shield Cobra is orange to red above with black crossbars which encircle the body and tail. The underside is white with black blotches on the neck area.
Restricted to the rocky and stony regions of southern Namibia. This snake emerges at night to forage.
All shield cobras are considered to be venomous (however only the Kunene shield cobra has been accountable for fatalities in Namibia). Medical care and supportive treatment will be needed, however bites are incredibly rare.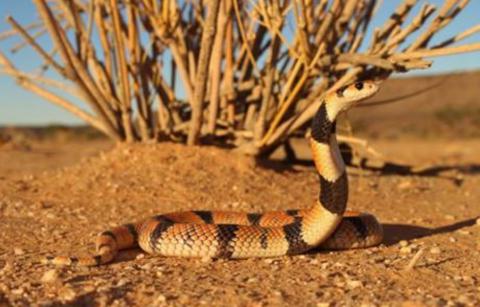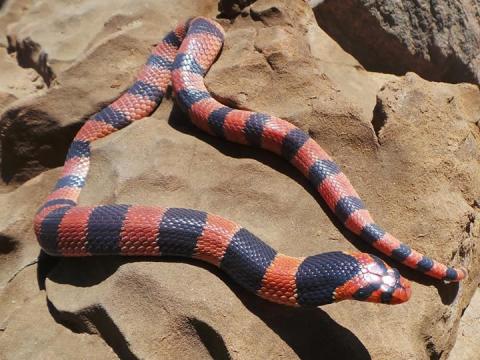 Photos uploaded with atlas records
Photos and media
No photos or media files available